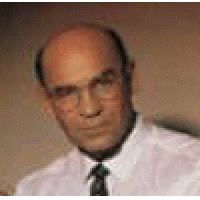 Mitch Pileggi
---
Mitch Pileggi Frequently Asked Questions (FAQs)
Well, here they are, in very rough form.
Mitch Pileggi Film and Television Appearances
Pointman (1994) (TV) 1994 [Benny]
"X-Files, The" (1993) 1993
Trouble Shooters: Trapped Beneath the Earth (1993) (TV)[Thompson]
Basic Instinct (1992) 1992 [Internal Affairs Investigator]
Night Visions (1990) (TV) 1990 [Keller]
Brothers in Arms (1989) 1989 [Caleb]
Shocker (1989)[Horace Pinker]
Return of the Living Dead Part II (1988) 1988 [Sarge]
Death Wish 4: The Crackdown (1987) 1987 [Cannery Lab Foreman]
Three O'Clock High (1987)[Duke Herman]
Three on a Match (1987) (TV)[Bull]
On the Line (1984) a.k.a. Rio Abajo (1984) 1984 [Stephens]
Sky's No Limit, The (1984) (TV) a.k.a. Sky's the Limit, The (1984)
(TV)
14. "Models Inc." (1995) (TV) [Hit Man]
Mitch Pileggi plays Assistant Director Walter S. Skinner in Fox's 'The X-Files'. Although not heavily featured in the series, Skinner has developed into an interesting and multi-faceted character. Initially, he appeared to be an uptight Washington bureaucrat when he warned both Scully and Mulder that their unorthodox methods of investigation may have dire consequences [Tooms]. He followed through with this warning by closing down the X Files division, although it was an order from the highest levels of government [Erlenmeyer Flask]. He has since had second
thoughts and reopened the X Files [Ascension]. He has also openly shown his support for Mulder [One Breath; End Game], but it's clear that other forces are at work behind the scenes. As related to Mulder, "We all take orders from someone..." [The Host]. Skinner is an ex-Marine. He enlisted in the Marine on his 18th birthday on blind faith and because he felt it was the right thing to do. He was sent to Vietnam and three months into his tour of duty he killed a 10 year old N. Vietnamese boy. Skinner shot him in the head from a distance of 10 yards. As a result of this incident, he lost his faith in everything. Later, he was caught in ambush, severely wounded and near death, he had an out-of-body experience. [Story related to Mulder in One Breath]
According to a the March 7th, 1995 AOL chat with Chris Carter, we can expect to see more of Skinner in the remainder of this season as well as next season.
Mitch Pileggi's brush with the supernatural
"My dorm when I was studying in Munich was an old SS barracks that was supposedly haunted. One night we were sitting around, making fun of the spirits. At some point I went back to my room. There was a big brass candelabra on the dresser. I knelt down to get into the closet and the candelabra came crashing down and just missed my head. It was on a totally flat surface. Nothing could have knocked it over. It was very weird. I apologized to the spirit immediately." - From the March 6, 1995 issue of Entertainment Weekly
The Mitch Pileggi Pheromone Brigade (MPPB)
Yes! One does exist. If you would like to join, e-mail befree@eskimo.com. This is a loosely formed group that shares one thing in common: we all think Mitch Pileggi is fascinating. *All* Mitch Pileggi fans are welcome to join.
Please forward any additions and corrections to the MP/Skinner FAQ to Kit29@aol.com (Charity Tahmaseb). I would like to thank everyone who contributed to this list.